Meta Quest: available the; v47 update, the first also for Quest Pro
Meta announced the availability of the v47 update, the first since the launch of Meta Quest Pro.
Introduces a number of features that take advantage of the viewer&#8217s new capabilities, including mixed reality capture.
The exclusive new features for Meta Quest Pro
Background audio playback: first and foremost, a much requested feature for all multi-tasking and music lovers: background audio playback.
If you are the kind of person who likes to work with music on or want to relax by listening to a podcast while playing a game of Walkabout Mini Golf, you can now do so on Meta Quest Pro. Find the feature in the Experimental Features panel of the Settings.
The feature supports background audio from any 2D panel app in any VR experience.
Mixed reality capture: the Meta Quest capture tools allow you to showcase the best moments you experience in the headset, and on Meta Quest Pro many of the best moments involve mixed reality. With v47, it is now possible to record and show these mixed reality moments, whether it is a nighttime beat matching in Tribe XR or a bit of spying in the living room in I Expect You To Die: Home Sweet Home.
Shareable wish lists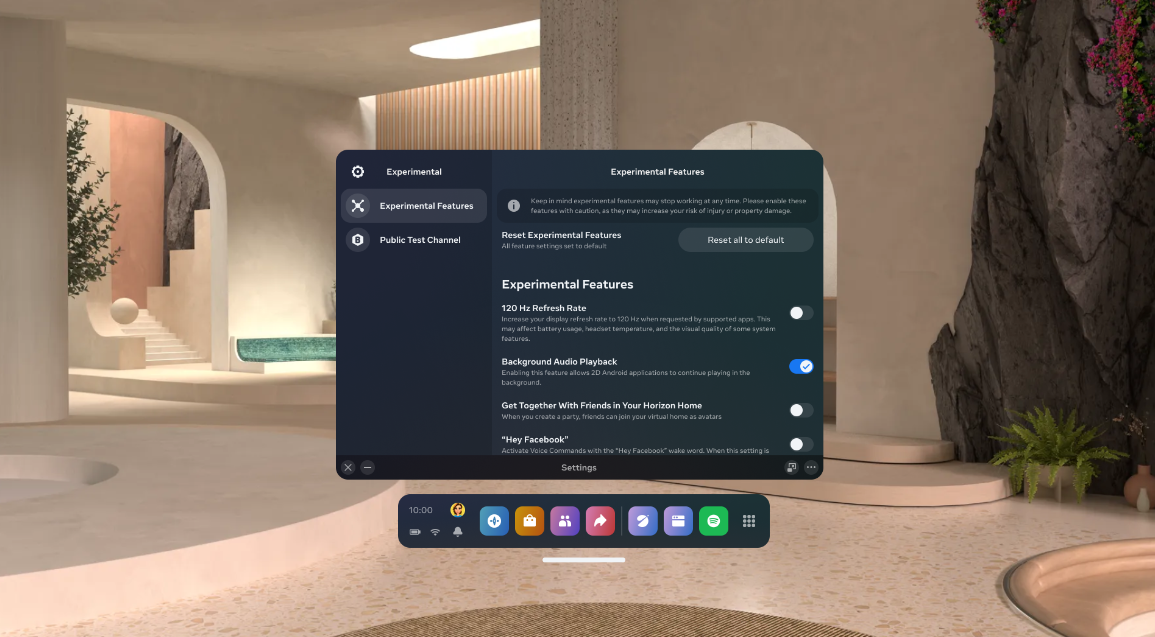 To make it easier for the gift givers in your life, you can now make your Wish List public!
Simply go to the Wish List tab of the Meta Quest Store, update the Wish List to Public, and then you will be able to create a link and send the Wish List to others. Your loved ones can even send you gifts directly from your wish list.
Or you can always request a Meta Quest digital gift card. These cards come ready to use with $15, $25 and $50 values and can be sent with a personalized message.
Mirror for the avatar'avatar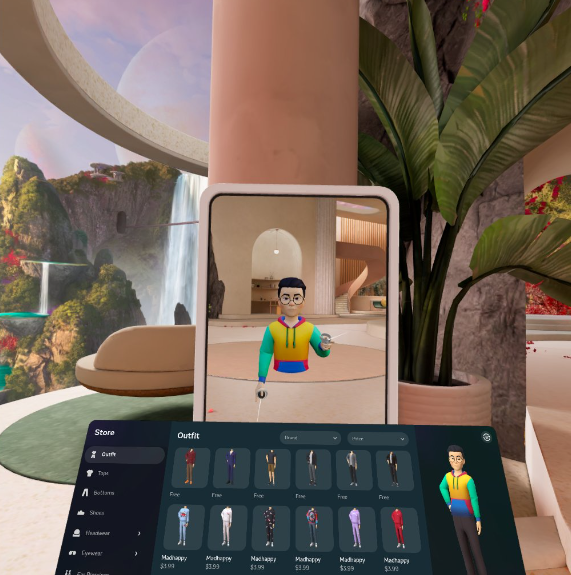 The v47 update now facilitates the ability to change the appearance of one&#8217s avatar, whether it&#8217s a change of clothing, a haircut, an experimental mustache or a completely new face. A mirror will now be available in the Horizon Home environment on Meta Quest 2 and Pro that will allow you to quickly check your appearance and make changes in real time.
Meta Quest Mobile App
The new update to the Meta Quest mobile app now highlights VR friends in the foreground, so it is easy to see when they are online, what they are doing, send them a message or start playing together.
The team is also adding a widget to the home screen that will show the battery life of the viewer and controller and make it easier than ever to start Casting.