eClerx Digital and the metaverse revolution
"What is the metaverse for??", next installment. We can call it This chat with eClerx Digital, a Veneto-based company specializing in content production that has stayed so up-to-date with changes in technology that it has already entered virtual reality. Mauro Donatelli, who is its Sales Director EMEA, takes us through this new world, telling about how precisely made in Italy becomes the added value: "We are part of a global Indian digital group, and it's an advantage for us: it's like looking out the window, because there's a chance to work for multinationals and intercept their orientations.
And what we see is that everyone is moving into this field, the projects are real and in all sectors, with an acceleration in the last 6 months. That said, however, Italian is winning, and it's making an important mark.".
The metaverse revolution explained by eClerx Digital
We start from here in short: as in the real world, the metaverse has something about us. Take eClerx Digital, precisely: present in Verona for 50 years, it was born with traditional printing. But it has been able to adapt to what the market demanded for content promotion: "At the end of the day, nothing changes – Donatelli explains -: it started with Postalmarket catalogs, moved on to big magazines and then ended with social networks. When facebook or YouTube had arrived, we were asking the same questions as we are today. And the answer is that where there are consumers that is the place to present a product.
Only the needs change. My son, for example, wants to be TikTok or Fortnite with the same shoes he bought in real life. We give anyone that chance.".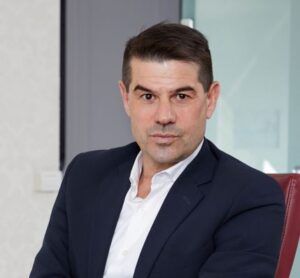 That's why you need an ad hoc structure, in step with the times in which it is necessary to equip themselves with Nft or blockchain to ensure exchanges and security. And for Donatelli, those who move today are already lagging behind: "Take the case of fashion: there are houses that have already been active in the metaverse for a long time. So you have to jump in: we did it almost for fun in the beginning. When we started interacting with the Universities of Verona or Cambridge, we realized that this was the way.
There are now many small and large companies in Italy that are seizing the opportunity. Jumping in first, and then with already advanced concepts. We are ahead of the Americans who claim to structure the business before exploring it.".
Industries already in the virtual
But then: what's the point of the metaverse? In fact, one should first ask where it is needed. And the sectors where the data are growing are those of fashion and home appliances. Where the pandemic has accelerated the transformation of e-commerce: "Two years ago buyers used to go to the fashion show to buy: when the fashion world came to a standstill it was time to make people understand the need for change.
Just as staying all in the home has led families to renew technological equipment in the kitchen. Shopping online.".
The future in short has arrived, perhaps not in all fields, "although, to say, maybe even in tourism you could use virtual reality to pre-explore cruise ships before choosing a trip. Of course, in the Maldives it is better to go there in person…". And anyway real estate will certainly benefit from that ("and we are looking for an office in Milan at a distance…"), as well as the world of video conferencing. There remains, however, the problem of finding the right people to work in this new world: it takes, in short, what are called "artisans of the visual".
And the research is still difficult.
"And it's not just a matter of universities, but the work has to start in technical colleges, as it does abroad. You also need specialists in analytics, because every action you take today is tracked, so there is a need for specialists who know how to use that data well. Or even copyright experts in the web. Besides, a little philosophy doesn't hurt anyway: if you want some advice, reread the Neuromancer by William Gibson. Because if you want an explanation of what the metaverse is there it's all there.
And several years in advance…".
The return of Second Life
Once upon a time, there was Second Life: was born in 2003 and you could live a parallel life with it. The technology was still primitive, however, and after a while enthusiasts became fed up with an imperfect world. Boris Rodegher is the'Head of CGI Solutioning, Design & Innovation at CLX Europe, 3D design manager at eClerx Digital. The man who creates "digital twins" to live in the metaverse: "And it's a story that continues: we create content with a new technique but with the experience gained over the years. After all, the metaverse is an empty space, we want to give everyone the building blocks to build it.
We are a bit like the interior designers of the new world". There are still problems to overcome, but the future is mapped out: "A second economy is emerging, parallel to the real one. Second Life? It came too soon.
But now he has a second chance".